Mission
KulturLeben Berlin – Schlüssel zur Kultur eV is a non-profit association dedicated to helping socially disadvantaged people gain access to the cultural offerings of the capital. By giving them free events in close cooperation with cultural institutions in Berlin, we enable our guests to participate in society and thus make an important contribution to their spiritual and social well-being and thus to their health.
KulturLeben Berlin cooperates closely with partner institutions of welfare administration and can effectively complement the existing social support services of the city. The outreach work, the personal contact and the orientation to the individual interests of the guests make the offer of our association unique in Berlin.
Support
Our volunteer mediators call the guests personally to inform them about the event offer. In doing so, they also reduce inhibitions, so that the guests feel welcome and belong to the social life of our city. In the meantime, 28,100 low-income capital cities have registered with us as guests. Each month, our volunteers provide more than 5,000 cultural sites.
In addition to committed helpers, we need financial support for our work: offices, computers and telephones are needed so that we can provide free seats to guests; Flyers and posters have to be printed to attract new guests and partners. How to help!
---
Membership at KulturLeben
We cordially invite you to become a member of KulturLeben Berlin. There are two options for this:
As a full member, you are entitled to vote and thus actively contribute to the club's life. They support KulturLeben Berlin with at least 120 euros per year.
Although you are not entitled to vote as a sponsoring member, you can make an important contribution to our work with 20 euros per year.
HHere you can register as a regular or sponsoring member: KulturLeben Berlin_Mitgliedsflyer (German)
Please note: Our member flyer is currently being processed and will be available online again shortly.
Just print and fill it out and send it signed to the following address:
KulturLeben Berlin – Schlüssel zur Kultur e.V., Stephanstr. 13, 10559 Berlin
---
Information for privacy policy according to Art. 13 DS-GVO
Since we provide forms for registration as a member of the association on our website, we fulfill our obligation to provide information by providing you with our Information for privacy policy in fulfillment of the obligations understrong>
Information about privacy policynach § 13 DSGVO_Vereinsmitglieder_KulturLeben Berlin (German)
---
Association statutes and contribution regulations
Articles of association KulturLeben Berlin – Schlüssel zur Kultur e.V. (PDF document German)
Membership Fees KulturLeben Berlin – Schlüssel zur Kultur e.V. (PDF document German)
---
Annual Report 2017
Here you can view and download our Annual Report 2017.
---
Board of Directors
Lutz Sepke
1. Chairman
Christoffer Richartz
2. Chairman
Barbara Pook
assessor
Jule Teufel
assessor
Ulrike Wronski
assessor
---
Managing director
Angela Meyenburg
Founder and Managing Director
meyenburg@kulturleben-berlin.de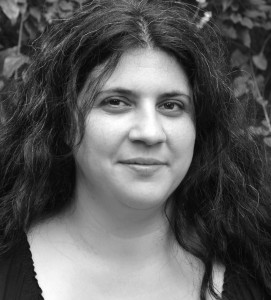 ---
Patron
Philipp Harpain
Theaterleiter GRIPS Theater Berlin
"Everyone has the right to freely participate in the cultural life of the community, to enjoy the arts," writes Article 27 of the UN Charter on Human Rights.
The basic assumption underlying this human right is that man is a social, cultural being. That's what theater people are all about, that's our topic, for which we burn and work: we tell our audience stories about people and their relationships with each other. Stories of failure, misunderstandings, marginalization, impotence, pain. But also from success, from rebellion, emancipation, from power, from togetherness, from friendship, from love.
We take our audience on a common emotional journey, where the circumstances are made to dance. "We often hear that children are literally incapable of imagining that life could be different or better than what they see on a daily basis," says Yvette Hardie, president of the International Association of Children's and Youth Theaters, this special power of the theater. "What art and theater do is to give them the ability to feel and think differently, see that they can change circumstances."
This is the reason why free cultural participation is and must be a human right. In everyday life, however, the situation is that the steadily growing population group with low income is excluded from it. Often enough we experience in our GRIPS theater that parents can not afford the normal admission price of 4.50 euros.
Poverty-induced social isolation does not stop children. Despite "berlinpass" access to culture often remains closed, and poverty does not begin with Hartz IV or ALG 2. For me, this is an untenable, scandalous state. Through the assumption of costs by third parties, we try in the GRIPS theater with projects such as "GRIPS fever" or "theater on prescription" as low-threshold and broad-based abolish this malady.
KKULTURLEBEN BERLIN goes one step further by actively encouraging people to get out of isolation and share their cultural and social life. It is a great honor for me, as director of the GRIPS Theater, to be the patron for this unique and deeply human work of KulturLeben Berlin.
Let's bring the conditions together to dance!
Ihr Philipp Harpain
---
Ambassador
Kazim Erdogan
Psychologist and sociologist, initiator and CEO of Aufbruch Neukölln e.V.
"I support KulturLeben Berlin as an ambassador, because the association is equally committed to cultural participation and education, as it is to a lively mutual exchange of cultures in our city."
Prof. Dr. Max Fuchs
Academy Director iR, Honorary Professor, Institute for Education, University of Duisburg-Essen
"I find the idea of ​​inviting people into the theater or a concert through a personal conversation and a nice evening for them a wonderful experience. Many people need the motivational and personal address to engage in the adventure culture."
Thomas Hermanns
Intendant Quatsch Comedy Club Berlin and Hamburg
"To enable low-income citizens access to live culture definitely enriches both sides – some have a nice evening away from the often-pressing everyday problems and the others an interested and certainly particularly attentive audience."
---
Networking
Nationwide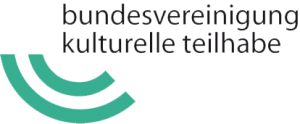 Meanwhile, more than 50 clubs in Germany actively support cultural participation. They are called, for example, culture board, cultural hub, Kulturpforte or Kulturloge. They are networked in the Bundesvereinigung Kulturelle Teilhabe e.V.
More information at: www.kulturelleteilhabe.de
Berlinwide
KulturLeben Berlin – Schlüssel zur Kultur eV is a member of the Deutschen Paritätischen Wohlfahrtsverband Berlin.