Dear guests,
theaters, museums and concert halls first have to remain closed due to the Corona virus. So that the ceiling does not fall on our heads, many cultural organizers offer free digital offers that we warmly recommend! Today we want to dance! Experience ballet and contemporary dance from around the world. And if you feel excess urge to move during these idle times, do not hesitate to move the furniture in the living room to the side and join in!
Find further digital offers of the category "Despite Corona – Enjoying cultural events at home" below.
Tanznet.de – The dance magazine on the Internet
Almost all dance and theater performances around the world have been canceled. But the dance lives on – despite corona and social distancing! And need makes you inventive. The dance scene is changing rapidly and lives on online. The artists prove that there are no limits to creativity. The big houses often offer live streams or online programs. If you want to get comprehensive information about all digital activities in the field of dance, Tanznet.de, the leading German-language internet portal for the field of professional dance, is recommended. The portal offers a multitude of tips and links for and for all forms of the digital dance experience at home. Have fun browsing and participating!
www.tanznetz.de/blog/29754/der-tanz-lebt-weiter-trotz-corona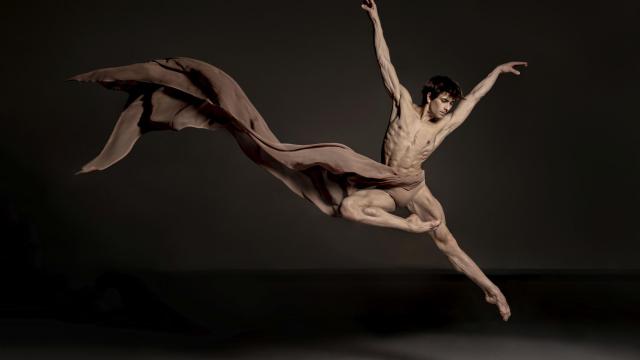 Online program of the Hamburg Ballet
In order to make the waiting time until successful pandemic containment more pleasant for you, the Hamburg Ballet has put together an exclusive online program for you. Train at home with star dancers Lloyd Riggins and Madoka Sugai in virtual ballet training. Experience excerpts from choreographies for the omitted performances of "Young Choreographers" and see previously unpublished material from the creation process of John Neumeier's ballet "Die Glasmenagerie". You can also stream John Neumeier's ballet "Beethoven Project" in the arte media library. Or you can experience the Federal Youth Ballet on its YouTube channel in exciting videos and clips.
The program is published on the website, Instagram TV, Facebook and a special blog:
www.hamburgballett.de/de/news/online_programm.php
www.instagram.com/hamburgballet
www.facebook.com/hamburgballett
twitter.com/hamburgballett
blog.hamburgballett.de
---
Paris Opera: Swan Lake in a production by Rudolf Nurejew
The classic must of course not be missing: In the Swan Lake ballet, Tchaikovsky picked up on the legend of the immaculate bird and created one of the most beautiful music ever written for the ballet. The choreographers Marius Petipa and Lew Iwanow have left their unmistakable mark on this story of an impossible love between an earthly prince and a bird princess and reinvented the myth of the swan dancer, the ultimate ballerina. When Rudolf Nureyev created his version for the ballet of the Paris Opera in 1984, he decided to give it a Freudian dimension and to illuminate Tchaikovsky's poetic dream through a feeling of profound hopelessness.
More videos with ballet productions by the Paris Opera can be found here: www.operadeparis.fr/en/magazine/ballet
---
Alvin Ailey American Dance Theater
"Dance is for everybody" – with this vision Alvin Ailey and his dancers changed the perception of American dance over 50 years ago. The company continues to inspire the dance world with choreographies full of beauty and elegance. With 25 million viewers in 71 countries to date, the Alvin Ailey American Dance Theater is the most internationally successful company in the United States. It is not for nothing that the US Congress awarded her the title "American cultural ambassador to the world". In doing so, he paid tribute to the achievements of African American cultural history and modern American dance heritage. The company has completely dedicated itself to him: touching, stirring and with all his soul.
The Alvin Ailey American Dance Theater enables dance-hungry people on both sides of the Atlantic to enjoy performances by their great ensemble via video. In this way, even in the times of Corona, the company wanted to make the beauty of dance accessible to everyone, in line with its founding vision.
www.alvinailey.org/ailey-all-access
www.youtube.com/channel/UCg9o2fgvhIPlow5gi0sc-1w?disable_polymer=true
---
Dancing Alone Together
During this period of social isolation, Dancing Alone Together offers an internet platform for the currently blossoming digital dance world. There are three ways to experience dance: With "Move" all online visitors can dance along. There are various dance training courses, courses or choreographies for you to study yourself – for professionals and for amateurs, children and adults, free of charge or for a donation. The styles range from classical ballet to gaga to contemporary dance. Online dance parties are also offered here. Under "Create", the online audience is asked to become creative themselves – be it based on individual contributions or participating in a joint creation. A highlight here is surely Anne Teresa De Keersmaeker with her creation Rosas danst Rosas (see below). Here she explains the choreography for amateurs, asks for dancing and asks to post videos. Under "Watch" there are various videos or video clips of existing pieces. Some of them are showing their premiere, which is due to the corona.
---
Further articles of this category: