Dear guests,
theaters, museums and concert halls have to remain closed due to the Corona virus. So that we don`t feel too claustrophobic, many cultural organizers offer free digital events that we warmly recommend to you! Here we have put together a new selection of LINKS for you. After yesterday's trip around the world, we stay at home in Berlin for a change!
Find further digital offers of the category "Despite Corona – Enjoying cultural events at home" below.
---

The rbb does a concert: "We play for you. Live from Konzerthaus Berlin"
The Rundfunk Berlin-Brandenburg (rbb) and Konzerthaus Berlin will bring world stars live from the stage of the Konzerthaus to the people of Berlin and Brandenburg on Wednesday, March 18, 2020 at 7:00 p.m. There are top-class musicians who are connected to the house and are currently on site in Berlin. These include Lang Lang, Daniel Hope, Jacques Ammon, Max Raabe, Christoph Israel and Avi Avital. On Wednesday, March 18 at 7 p.m. rbbKultur will broadcast the concert live on the radio and online as a live stream on rbbkultur.de. The rbb television shows the recorded concert on Sunday, March 22nd at 10 p.m.
---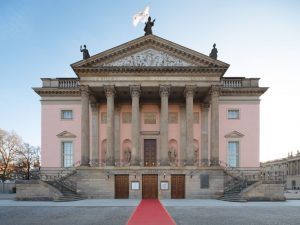 Staatsoper unter den Linden
So that you don't have to stay without opera even in Corona times, the Staatsoper has put together a schedule for which you do not have to go out on the streets. Experience recordings of operas and concerts with your favorite artists from the Staatsoper Unter den Linden at home. Here you will find an overview of our daily online game schedule and the link to the video-on-demand offer. We change our program every day from 12 noon, which is then available to you 24 hours a day.
www.staatsoper-berlin.de/de/staatsoper/news/unser-taegliches-video-on-demand-programm-kostenlos-fuer-sie.142/
---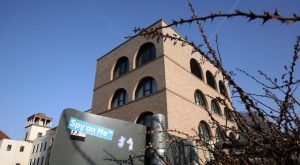 Festival SPY ON ME #2 (ONLINE-PROGRAM)
Artistic maneuvers for the digital present from March 19-27, 2020
The festival SPY ON ME will go into its second round after 2018 and from March 19-27, 2020, together with Berlin and international artists, will look for maneuvers for the digital present. Performances, interactive room installations and discourse events examine the complex effects of digital social transformation. In the theater, research is being carried out to find ways out of feelings of impotence and excessive demands that many users of internet-based technologies feel.
The HAU invites you to the free online program "Spy on Me # 2"! Unless otherwise stated, all videos are available on HAU's YouTube Canal.
www.hebbel-am-ufer.de/spy-on-me-2/
---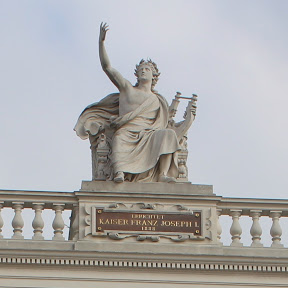 Youtube Account Bühnenwelt
Last but not least, theater fans should also take a look at the "Bühnenwelt" YouTube
account. There you will find an extensive video collection of German-language productions
from Schiller to Shakespeare. Further the
account offers an overview of the German-language theater landscape of the past decades.
[embedyt] https://www.youtube.com/embed?listType=playlist&list=UUyxwGHI9A-Z9AFgEAY4EOrA[/embedyt]
---
We hope you enjoy these and will shortly be able to present further cultural tips online on our website. Stay healthy! Warm regards, your team of KulturLeben Berlin
---
Further articles from this category: